About OOT Colorado
We bring opera to unexpected places throughout the state, offering audiences exceptional music by outstanding singers, and giving professional singers the opportunity to sing regularly in public in a welcoming, supportive atmosphere.
Win win!
While casual and even rawkus, Opera on Tap is not an open mic. Each month, our shows have a theme and singers perform arias that more or less fit that theme. Audiences can expect singers to be top notch performers singing music from actual operas. Often with a drink in hand!
Appreciation Month Events: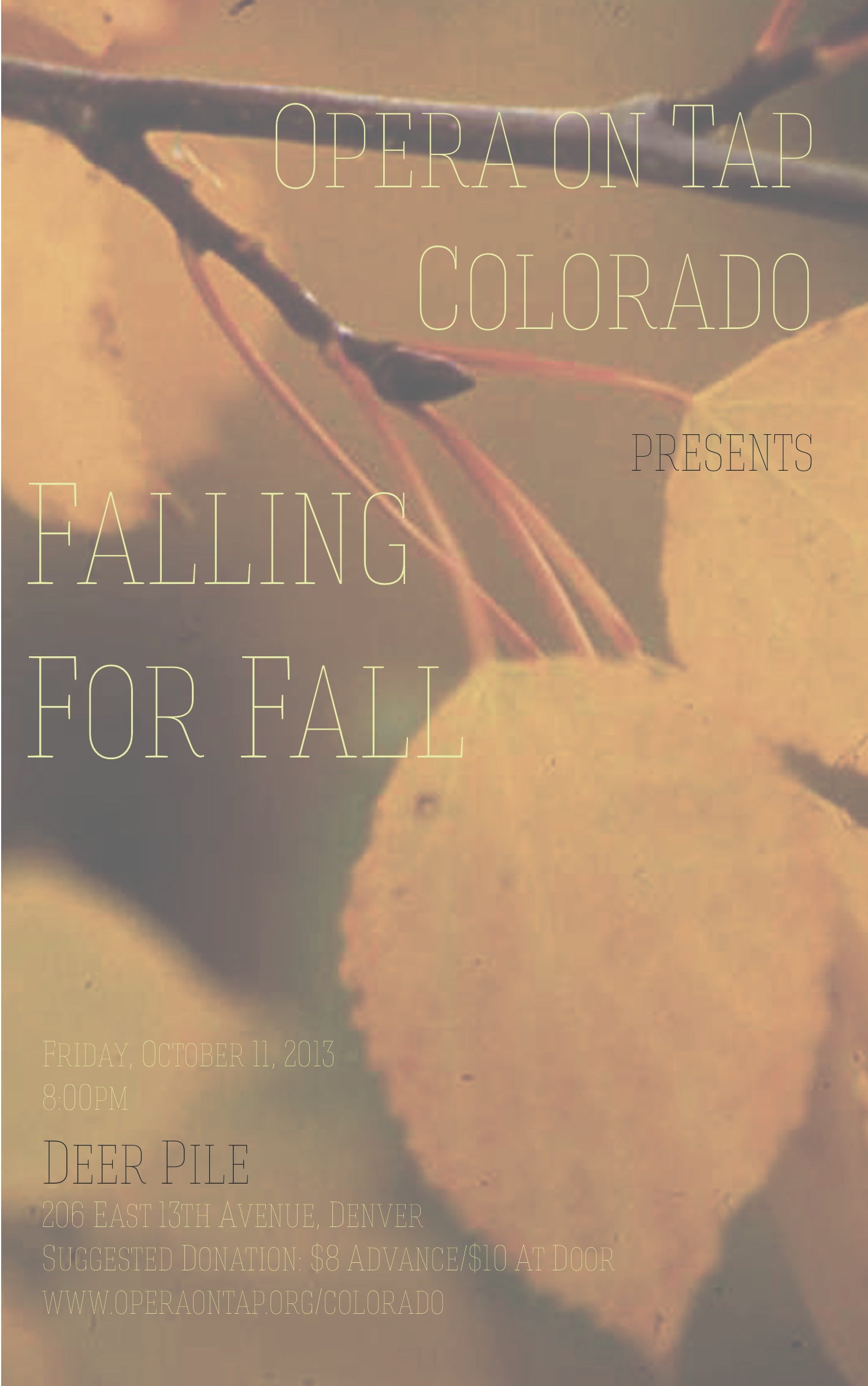 Friday October 11, 2013
Deer Pile
206 East 13th Avenue, Denver
Suggested Donation: $8 advance/$10 day of show
Click to purchase tickets

Tuesday October 29th, 2013
Prost Brewing Company
2540 19th Street
Denver, CO 80211
$20 Admission includes dinner and supports our programs!